A hallmark of the College of Engineering and Computing's long-proven commitment to diversity and access to a high standard of education, the Office of Diversity, Outreach, and Inclusive Learning provides resources to faculty, staff, and students that help support their academic and personal development.
Molding Curriculum to Match a Diverse Workforce Need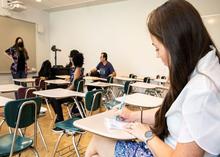 The initiative is part of efforts to heed the call of President Washington's Anti-Racism and Inclusive Excellence Task Force (ARIE), which joined the Stearns Center for Teaching and Learning and the Office of Community Engagement and Civic Learning in funding curriculum design, teaching strategies and pedagogical resources supporting anti-racist and inclusive teaching. Supporting the integration of ARIE throughout the Mason curriculum was one of the three areas recommended for funding by the task force's Curriculum and Pedagogy Committee.
Computing and Engineering Diversity Resource Information Center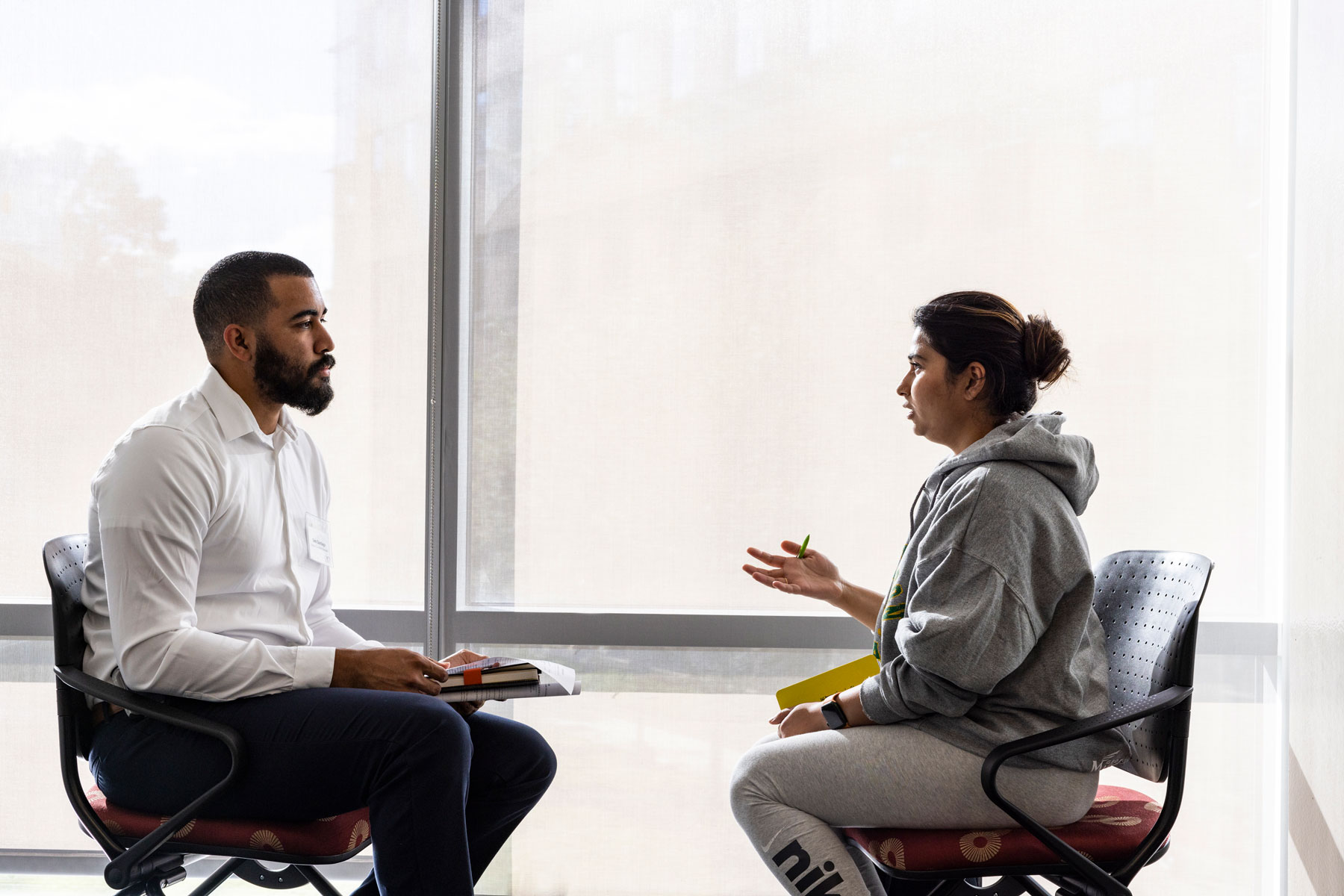 As an initiative of the College of Engineering and Computing Office of Diversity, Outreach, and Inclusive Learning, CEDRIC will serve as a resource for students, faculty, and staff, providing a central repository of scholarship, research opportunities, peer mentorship programs, student organizations, and more.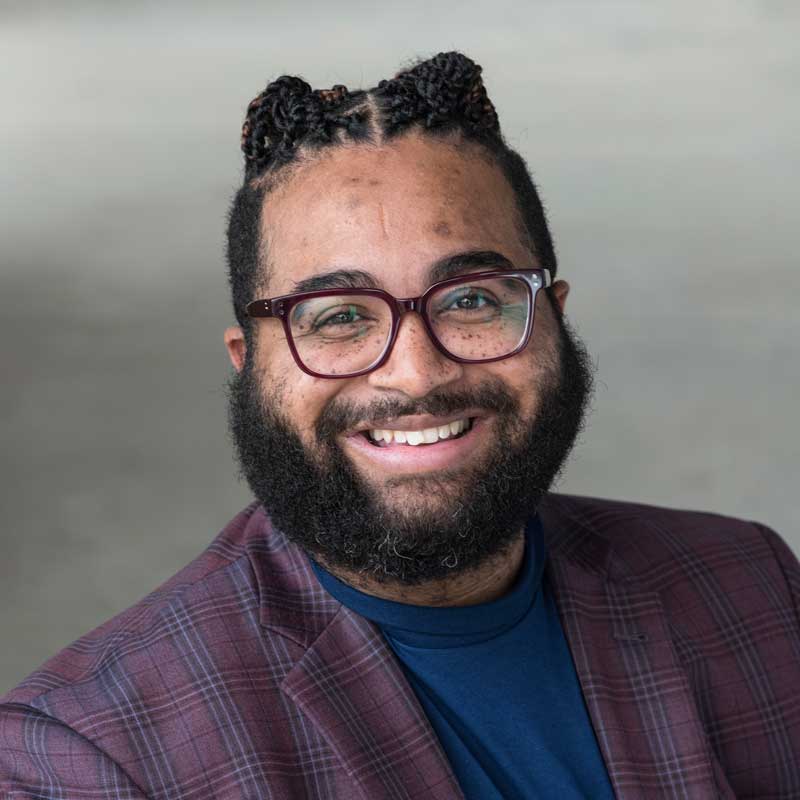 Christopher Carr, EdD, Associate Dean for Diversity, Outreach, and Inclusive Learning
Christopher Carr is a leadership and policy wonk in diversity, higher education, and STEM (science, technology, engineering, and mathematics). His unwavering support in the work of intersectional justice has allowed him to trek a path in the difficult areas of retention in institutions of higher learning, teamwork and organizational development in the collegiate and professional sphere, and diverse representation in STEM fields. With a background in public policy, he takes his ethical stances into conversations around challenging issues to ensure all voices are included.
Carr has convened numerous diversity leadership forums in STEM education in his professional life, bringing together over 100 deans and diversity administrators to talk about underrepresented students' persistence, diverse faculty recruitment, and creating inclusive campus climates. Carr has also been a champion for access to opportunities for those from historically oppressed groups. He worked to see outreach efforts exponentially expand to Historically Black Colleges and Universities, Hispanic Serving Institutions, and Tribal Colleges and Universities. His efforts transformed how the National Science Foundation solicited the premier Graduate Research Fellowship Program, which led to comprehensive changes in other federal STEM fellowships.
In his role at Mason, Carr supports the faculty with search committee parameters to help ensure that the George Mason faculty better represents the diverse Mason student body; he supports the Office of the Dean and the associate deans in their efforts to develop and enhance an equitable and just campus climate within the Volgenau School of Engineering. He supports the larger campus community goals by helping to challenge the status quo and assist the university in its strategic goals.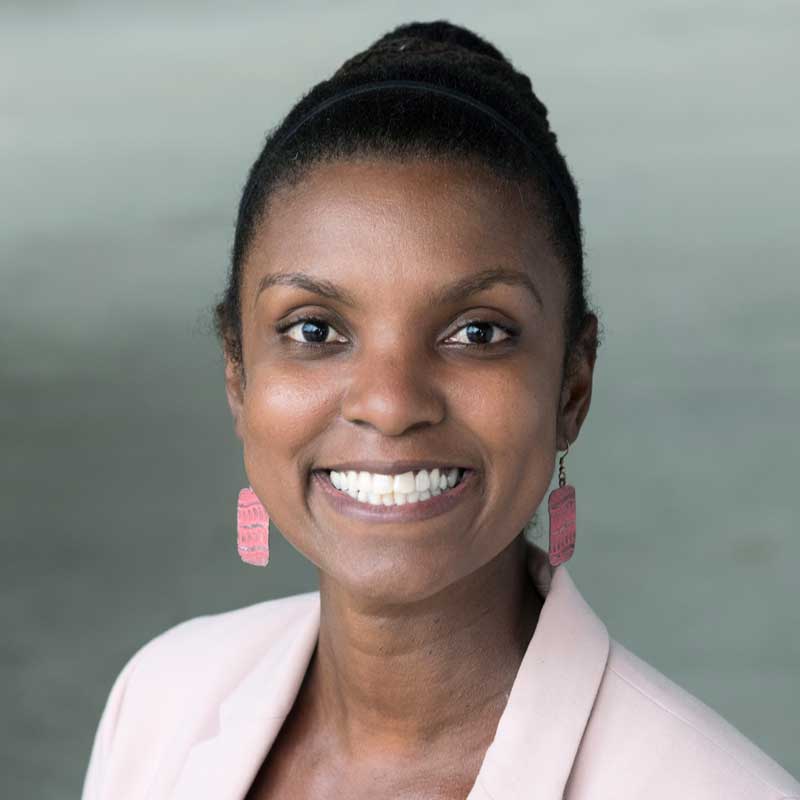 Christi Wilcox, Director of the Office of Diversity, Outreach, and Inclusive Learning
Christi Wilcox was born and raised in Nassau, Bahamas, and received a B.A. in International Politics from The University of Sussex in Brighton, UK, an M.B.A. in International Business from The University of the West Indies, in Kingston, Jamaica, and an M.F.A. in English Literature and Creative Writing from Syracuse University in Syracuse, New York. Her work in higher education has included lecturing, grant writing, project management, and academic advising. Her current focus is on advising and crafting programming for individuals who are the first in their families to go to college, low-income students, and students of color, particularly in STEM. She is passionate about facilitating successful students' transitions through their college and careers. She is particularly interested in combining practices of inclusive excellence, social justice, visioning, goal setting, and deep interpersonal communication within the spaces she engages in at educational institutions, engineering communities, and beyond.
Student Groups and Organizations