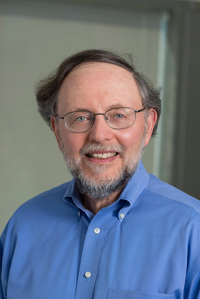 Titles and Organizations
Professor
Department of Computer Science, College of Engineering and Computing
Contact Information
Phone: 703-993-1661
Campus: Fairfax
Building: Nguyen Engineering Building
Room 4412
Mail Stop: 4A5
Personal Websites
Biography
Larry Kerschberg has taught at George Mason University since 1986 and served as chair of the Department of Information and Software Engineering from 1989-1997. His current research interests include social networks, social semantic search, agent-based systems, semantic web, knowledge management, and intelligent information integration. He has over 40 years of experience in both industry and academia and is the principal inventor on two patents related to intelligent semantic search. He is a founding editor-in-chief of Springer's Journal of Intelligent Information Systems, which has been in continuous publication since 1992.
Research
2003 - 2007 : Knowledge Sifter: Ontology-Based Search Over Corporate and Open Sources Using Agent-Based Web Services. Funded by USGS - National Imagery and Mapping Agency.
2003 - 2007 : NIMADODKnowledge Sifter. Funded by US Department of the Navy.
Research Interests
Decision Support Systems, Systems Architecture, Artificial Intelligence, Databases, Information Systems, Software Engineering, Mobile Computing, Agent-Based Systems
Degrees
PhD, Engineering, Case Western University
MS, Electrical Engineering, University of Wisconsin-Madison
BS, Engineering Science, Case Institute of Technology