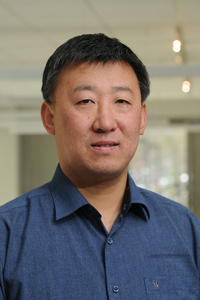 Titles and Organizations
Associate Professor, Computer Science, Volgenau
Contact Information
Phone: 703-993-1579
Campus: Fairfax
Building: Nguyen Engineering Building
Room 3217
Mail Stop: 1G5
Personal Websites
Biography
Xinyuan "Frank" Wang's research interests are around computer network and system security, including malware analysis and defense, attack attribution, privacy and anonymity, VoIP security, steganography, digital forensics. He contributes to instructional and research excellence in the Volgenau School of Engineering Computer Science department.
Research
2014 - 2016 : Cyber Attack Signature Analysis. Funded by Central Intelligence Agency.
2009 - 2014 : CAREER: Malware Immunization and Forensics based on Another Sense of Self. Funded by National Science Foundation.
2007 - 2010 : Potentials and Implications of Timing Based Network Covert Channel. Funded by National Science Foundation.
Research Interests
Computer and Network Security