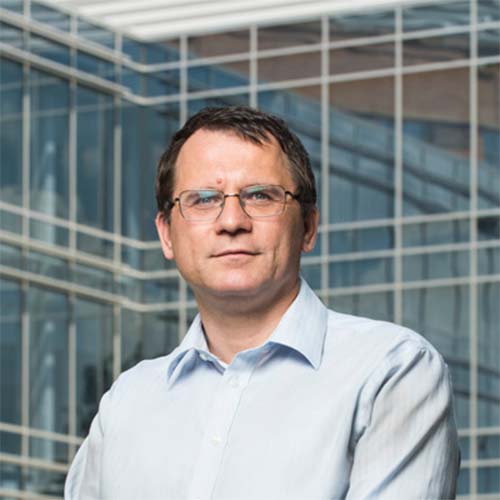 Titles and Organizations
Associate Professor / Tenured
Contact Information
Phone: 703-993-1591
Campus: Fairfax
Building: Nguyen Engineering
Room 4611
Mail Stop: 6B3
Personal Websites
Biography
Mihai Boicu is an Associate Professor of Information Sciences and Technology and Associate Director of LAC. He is an expert in artificial intelligence, structured analytical methods, probabilistic reasoning, evidence-based reasoning, personalized education, active learning with technology, crowd-sourcing, and collective intelligence. He is the main software architect of the Disciple agent development platform and coordinates the software development of various analytical tools used in IC and education. He has over 100 publications, including 2 books and 3 textbooks. He has received the Innovative Application Award from the American Association for Artificial Intelligence, and several certificates of appreciation from the U.S. Army War College and the Air War College. He is a GMU Teacher of Distinction (2015).
Research
2014 - 2017: Extra-Curricular Activities to Support Educational Programs in Information Technology Entrepreneurship. Funded by VentureWell.
2013 - 2015 : nSpace2 TIACRITIS Service Integration. Funded by Oculus Info Inc.
2009 - 2015 : NURI: A Computational Theory of Intelligence Analysis. Funded by the US Department of Defense.
ORCID: 0000-0002-6644-059X
Degrees
PhD, Information Technology, George Mason University (2002)